Hello and a warm welcome to Oakfields Preparatory School.
Thank you for taking the time to find out more about us. We are immensely proud of our school, our staff and more particularly our children because they are our greatest ambassadors. They are curious, enthusiastic, respectful, articulate, hard-working and fun-loving. They have the confidence to fulfil their dreams and ambitions.
We provide an inspiring, inclusive and happy environment, with exceptional teaching and pastoral care. I believe in a holistic school culture, which prioritises the education of the whole child through creative, independent and broad-based learning. Along with striving for academic excellence, I promote an energetic and diverse range of extra-curricular activities, along with enrichment programmes dedicated to increasing learning opportunities for all children. We value the individual and nurture their personal, social, physical, spiritual and academic development. We celebrate and stimulate everyone's talents, whatever their strengths and children leave us with a strong sense of identity and achievement and a desire to succeed.
Harwood Hall is a Grade II-listed building set in seven acres of beautiful grounds, with exceptional sporting facilities including a heated swimming pool. Our school has a friendly and secure atmosphere with small class sizes, which not only contributes towards our children's academic success but the feeling of family and community, which is cherished by all.
Our pupils go on to record highly impressive results in tests and exams for entry into senior schools, both competitive 11+ grammar schools and a wide variety of excellent secondary independent schools. Many of our children attain scholarships through their musical, sporting and academic achievements.
As the saying goes, "A picture paints a thousand words" and I warmly invite you to come and see for yourself how your child would thrive here. I look forward to meeting you.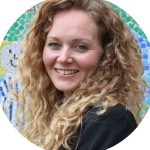 Katrina Carroll
Headteacher