Young Voices 2022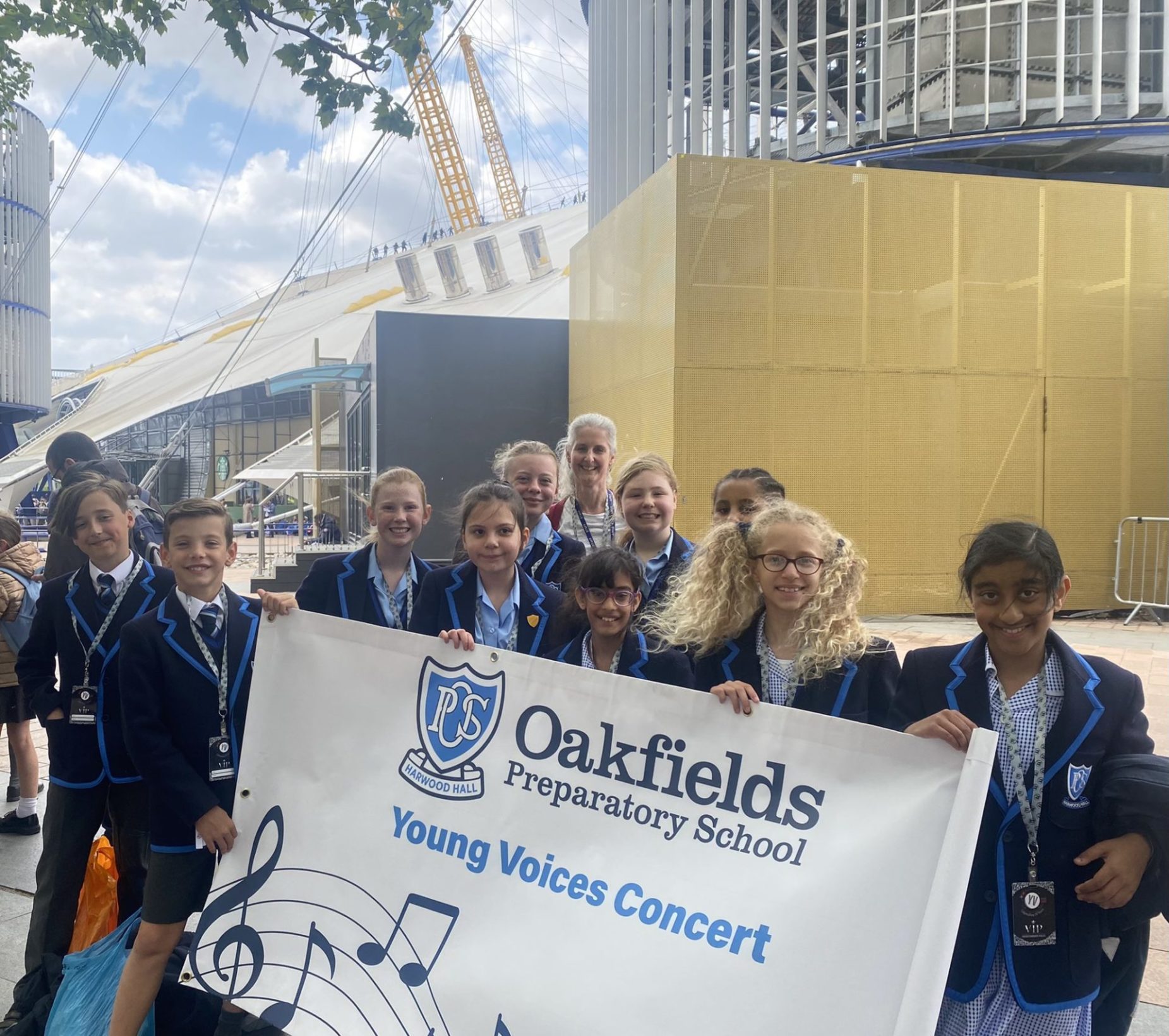 After many rehearsals and lots of waiting, the day finally arrived. Monday 25th April was …… YOUNG VOICES 2022.
The choir set off after lunch and quickly reached the 02 by coach. After queuing amongst many other school groups, we were finally allowed in and reached our seats – our base for the next several hours. And what fantastic seats they were. They were close to the floor and to the stage. We could see and hear everything!
The rehearsal began and the excitement mounted. We sang and danced, remembering all we had learnt and practised! We also found out which part we needed to sing for the songs that were split!
Then teatime and a break to relax and get ready for the performance. YV t-shirts on. Torches at the ready. The doors opened and the parents flooded in. We waved and made them feel welcome.
Seven o'clock arrived and the lights dimmed. The concert began! It was an amazing experience to perform with so many other children and special guests. We particularly enjoyed 'The Beatbox Collective'. We hope the parents enjoyed it all too.
It was over too soon and all that was left to do was collect our belongings and go home. A job well done and time for bed.
An orderly exit of over eight thousand children is like a military operation and takes time. Unfortunately, we were one of the last groups to leave so our departure from the O2 and arrival back at school was very late but all the children remained upbeat.
A lovely day and an experience to remember for a lifetime. Another Young Voices Concert over – who is up for next year?
Published on: 26th April 2022