Oakfields Celebrates Global Be Well Day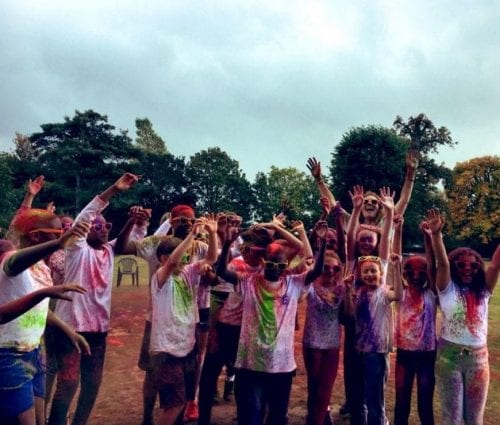 Oakfields is a part of a wider community of schools across several countries under the umbrella of Cognita Schools Ltd. On Friday, September 27 we had a brilliant 'Global Be Well' event. Students at our school joined 45,000 children around the world in putting the spotlight on why mental and physical well-being is the critical foundation of educational success. The day was comprised of different centres around the school where the children were able to learn about topics related to health, mental health and well-being along with several fun outdoor activities.
From the morning Boxercise session with parents, children and staff, to sessions including sleep, social media, and healthy eating, to our fun-filled colour run. The whole school was full of excitement and the smiles were wide and many. Well-being will continue to be a at the forefront for both staff and pupils every day at Oakfields.
Published on: 2nd October 2019