Oakfields Prep School confirmed 'Excellent' in all areas in recent ISI inspection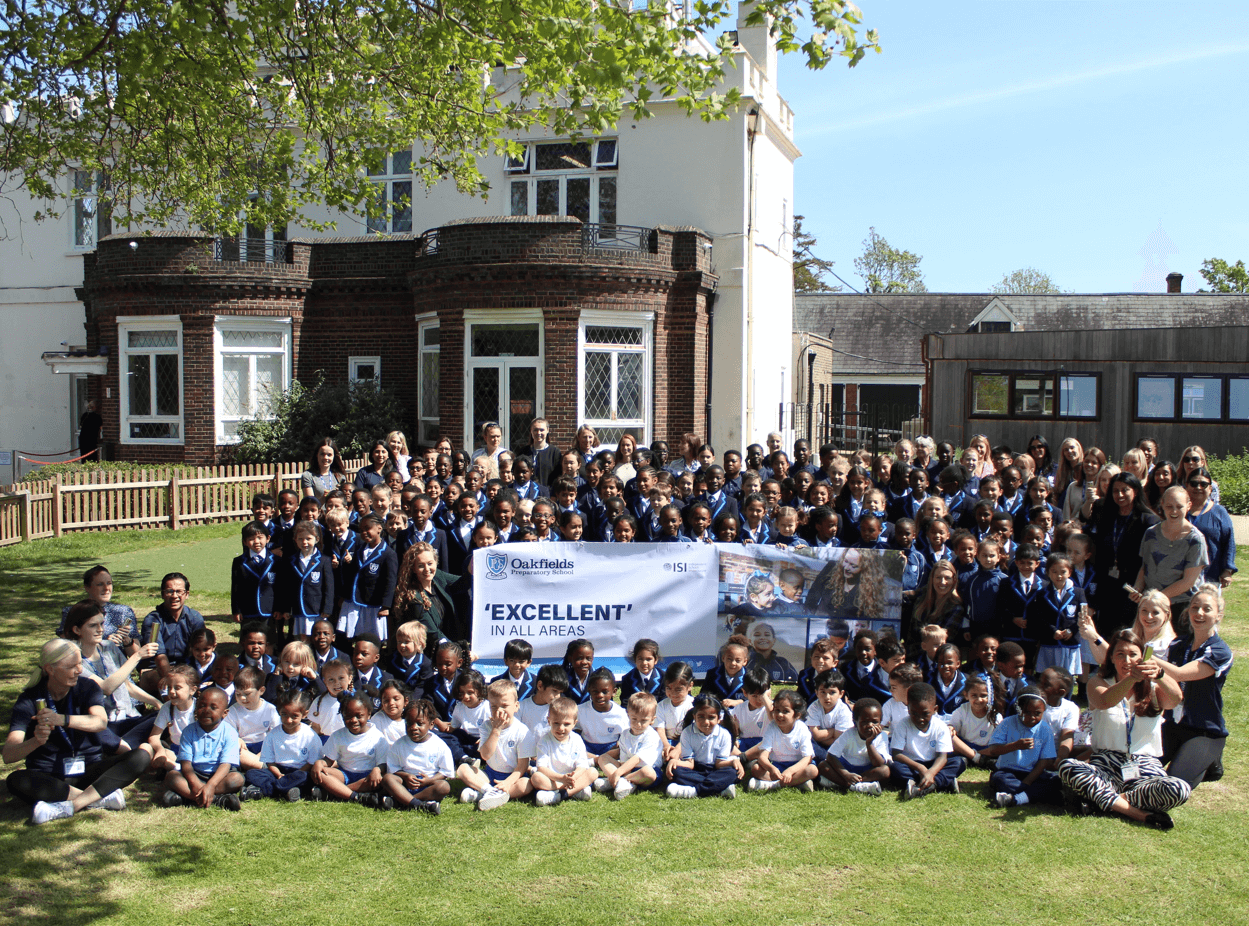 Oakfields Prep School is delighted to announce they have been rated Excellent in all categories in their recent inspection conducted by the Independent Schools Inspectorate, ISI is appointed by the Department for Education to inspect association independent schools in England.
The inspection team observed over 50 lessons and interviewed pupils and staff on areas including safeguarding, health and safety and academic progress and attainment. Parents, pupils and staff were also surveyed and progress and attainment, as well as the school's heightened curriculum, were thoroughly analysed over the 3-day visit.
The report positively reflects on all aspects of school life, including teaching and learning, inspectors noted:
"Pupils have excellent communication skills and achieve high levels of attainment in reading and writing, which they use creatively across all subjects."
"Pupils attain high levels of numeracy and apply their knowledge confidently to other areas of their learning."
"Pupils' attitudes to learning across all ages are exemplary and they work extremely well both collaboratively and independently."
The school's commitment to providing a well-rounded education was also commended, with inspectors observing that "Pupils make excellent progress because of senior leaders' successful planning for their needs and the nurturing and caring approach of their teachers."
Headteacher, Mrs Katrina Carroll explained "the report is a testament to the hard work of everyone at Oakfields Prep School, and we are extremely proud to be one of the leading independent schools in Havering."
The full report is available for download on our website here.
About Oakfields Preparatory School
Oakfields is a happy and vibrant independent day school in Upminster, Essex, for boys and girls, aged 3 to 11. We inspire and empower our pupils with a passion for learning within a safe environment full of enthusiasm and purpose. Our mission statement sums up our collective ambition to seek, develop and nurture every child's individual abilities and talents, instilling a love of learning in an environment that nurtures the well-being of the child to the full.
Published on: 10th May 2022