New 1-to-1 Devices for all of our KS2 pupils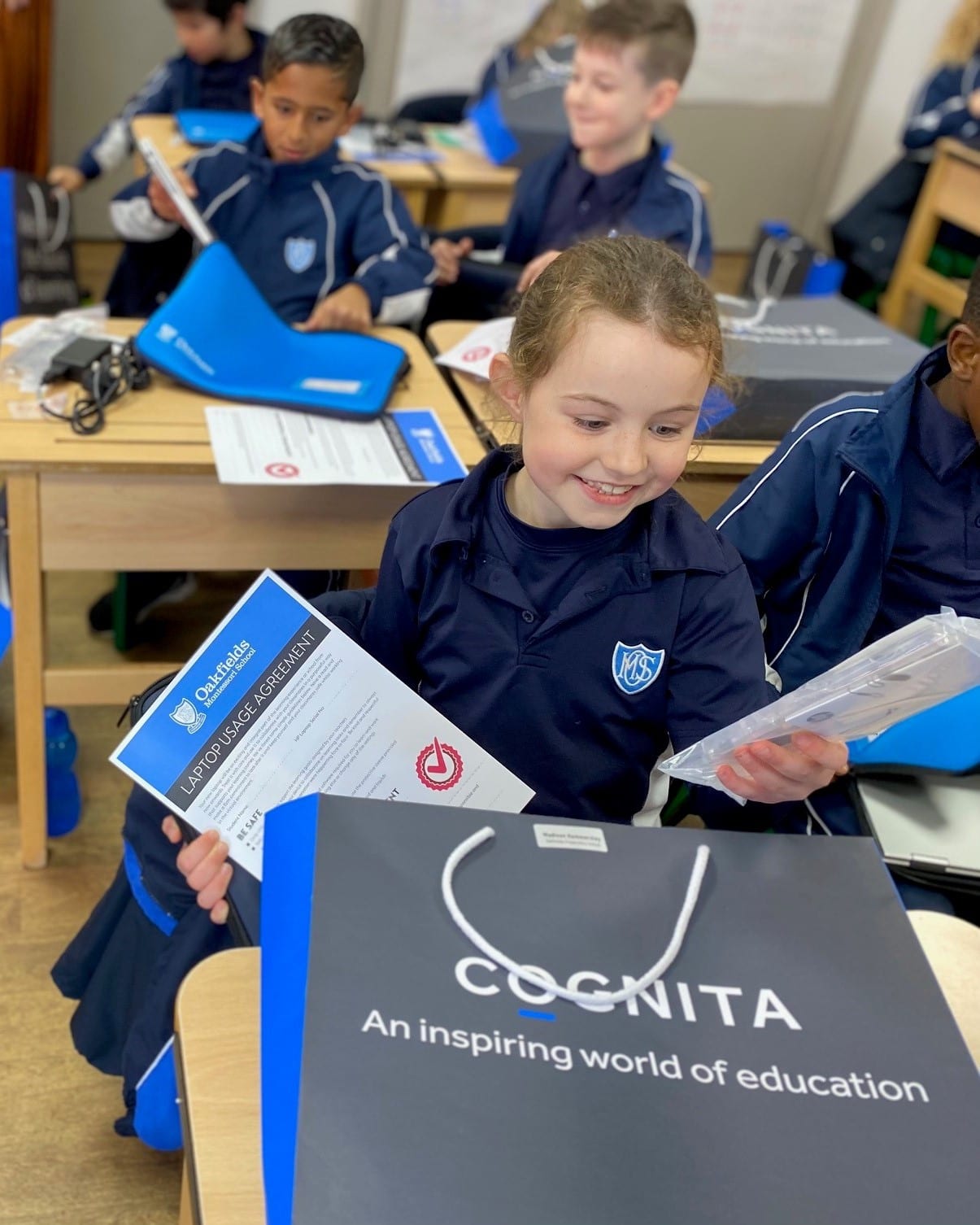 This week KS2 pupils all received new laptops as part of Cognita's 1-to-1 Device Programme. This new programme allows learning to continue and gives the best possible resilience against disruption to education. The laptops are touchscreen, include a digital pen, and have all-day battery life.
When I joined Oakields in 2017, one of the first things I wanted to improve was the resourcing of computing and the use of technology, as a means to enhance children's learning experiences. I feel I should explain at this point that I am not a great fan of social media, although I am aware of the comfort and positive impact such events as zoom parties and online communities have had for so many during the past few months. I am, however, passionate that we teach children the educational benefits that technology can bring and the importance of their own responsible use of technology to support their understanding of the world around them, their place within it, as well as their academic progress.
Therefore, the roll out of the 1-1 devices, throughout key stage two, this week has without doubt, overwhelmingly been one of those moments in my career that I will cherish. The looks on the children's faces, the kind emails from parents and the excitement from staff has made all the planning worthwhile.
Mrs Carroll
Headteacher
Published on: 6th November 2020