Food for Life Served Here: We've been accredited!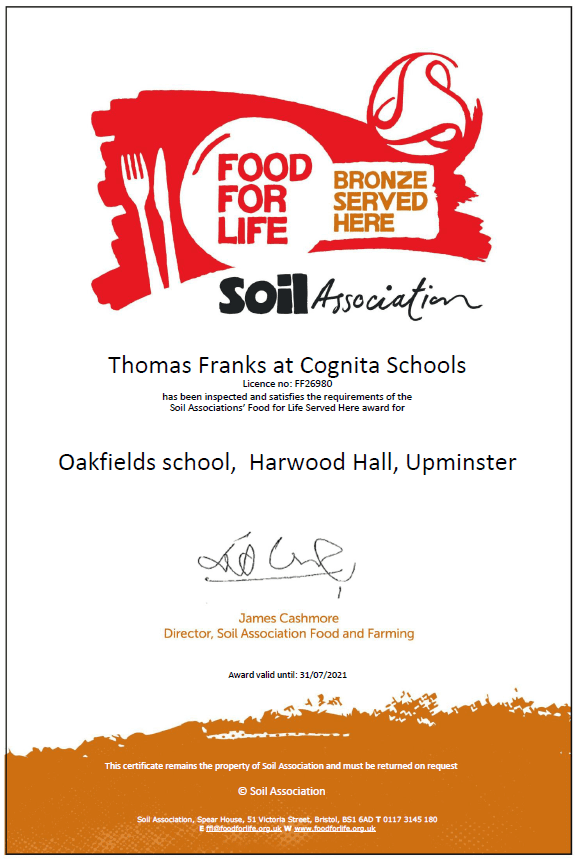 Did you know that our school meals are award-winning? Our freshly prepared, healthy meals have been accredited by the Soil Association through a Food for Life Served Here Bronze Award.
This means that we're committed to serving school lunches that will help children reach their five a day. What's more, all ingredients used in meals are free from additives, artificial trans fats and GMOs, and most of the food is freshly prepared by trained chefs. Avoiding processed foods mean that chefs know exactly what's going into the food they are preparing, and it will also ensure that children can connect the food they are eating to where it came from. In addition, the award recognises that menus are inclusive of cultural needs and dietary requirements, so every child is catered for on our lunch menus.
We know that food is a vital part of education, and understand that fresh, healthy food is what young minds need to grow and develop. That's why our varied menus include a range of options to make healthy eating easier for everyone.
Find out more about our award at www.foodforlife.org.uk/catering/food-for-life-served-here.
Published on: 21st February 2021